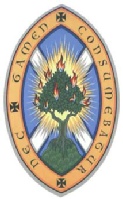 AIRDRIE CLARKSTON PARISH CHURCH
Part of the Church of Scotland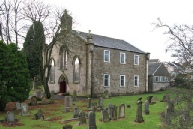 Copyright © Airdrie Clarkston Parish Church 2010 - present
Airdrie Clarkston Parish Church of Scotland. Charity No; SC011239
Find us at Forrest Street, Airdrie, ML6 7BE, Scotland.
Please Note; No Cookies are used on this website
Clarkston Parish Church grew out of the twin pressures of the Industrial Revolution and the Church Extension Movement of the 1830's. One of the consequences of these pressures was the springing up of little villages about the town of Airdrie and to the east of the town grew Clarkston.
Early records show that Clarkston had a worshipping congregation in 1832 under the auspices of New Monkland Parish. However, it is clear from the minutes of Hamilton Presbytery that Clarkston Church did not exist at this time.
In fact, it took four more years before the Presbytery minutes record an approach by these parishioners of Clarkston to have their own Church. Presbytery duly approved, and on the 30th May 1836 the General Assembly approved the creation of a Parish in Clarkston. The first minister was duly ordained on the 9th March 1837.